Year 3
18th January 2019
Year 3 have been practicing their creative thinking and problem solving skills in English, using the story of the Snow Angels. They have been finding out about identifying strengths and finding ways to use their strengths well.
11th January 2019
Year 3 have had a good start back after the Christmas holidays. The children wrote about what they got for Christmas focusing on 'a' and 'an' for English this week. They have also looked at 'there', 'their' and 'they're' homophones. We have finished off our Volcano topic by writing our own information booklet on Volcanoes, Earthquakes and Tsunami's. The class enjoyed learning about Earthquakes and Tsunami's.
21st December 2018
Year 3 watched a Pantomime on Wednesday afternoon. The children enjoyed the part when they turned the rat into a mouse because 'it was really funny.' They also liked it when the big spider chased Sarah. The children visited Santa on Tuesday morning for Breakfast which was very exciting...they enjoyed the crumpets and chocolate Santa gift! Year 3 have completed lots of fun Christmas themed activities in class and looked at co-ordinates today which was tricky but fun!
14th December 2018
Year 3 have had fun this week watching the Coverdale Puppet show. They liked it when the donkey kept popping it's head over the wall. Year 3 also enjoyed meeting Monty the dog on Thursday. The children thought it was funny when Cookie jumped up at Santa. We have also been re-visiting inverted commas and a/an in English.
7th December 2018
Year 3 have tried very hard in their tests this week so a big well done to them! On Monday, the classroom kitchen came into our class and the children made mince pies. The children said they liked "putting the mixture into the pastry" and "kneading the butter and flour together". The class said they had a fun swimming lesson on Wednesday. They said their favourite parts were "diving into the pool to get the sinkers", "jumping in and doing a cannonball" and "doing handstands in the deep end."
30th November 2018
In Year 3 this week we have been doing lots of reading work and multiplying and dividing by 3. In RE we did our diamond nine where we ranked the characters in the Nativity story in order of importance. We also looked at pronouns in Grammar. We have compared two newspaper articles based on different volcanic eruptions and used a Venn Diagram to display our findings. In English, we have been revising adjectives, nouns, pronouns, adverbs and prepositions.
23rd November 2018
Year 3 are working very hard to improve their handwriting this week and are doing a great job! In English, the children have been looking at paragraphs, inverted commas and features of a diary. In Maths, they have been using inverse and rounding and looked at problem solving with equal groups (multiplication). We have continued our Volcano topic and looked at how volcanic eruptions effect the environment around them and people that live nearby. Also, well done to the Year 3's that represented St Paul's in the football tournament on Thursday. They had a great time and impressed Mr Riley and Coach Shaun with their fantastic attitude and teamwork.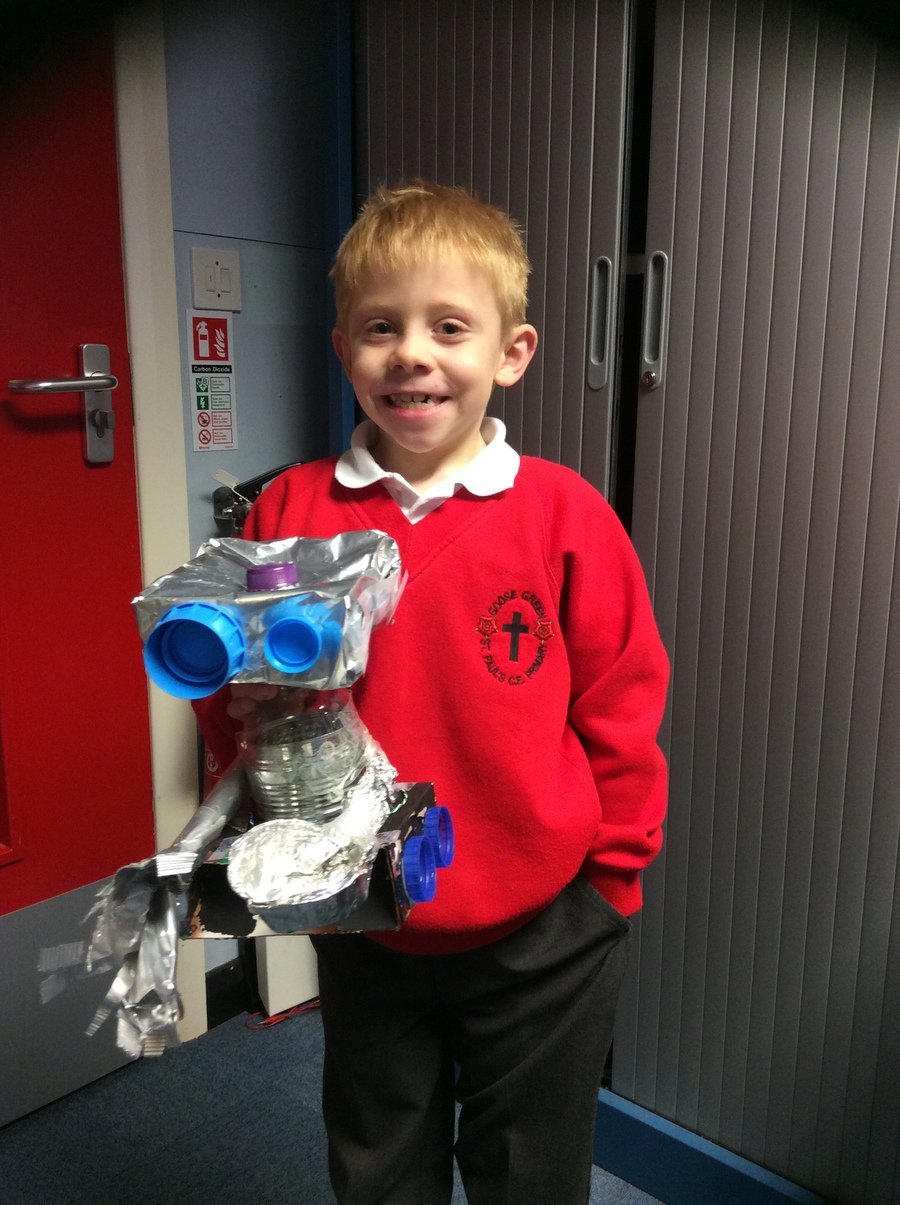 16th November 2018
Year 3 have worked on adding suffixes to words this week in their English skills lessons. They have learnt all about the stages of a volcanic eruption in Topic and started to plan an eye witness account writing as if they are a survivor for Extended Write. The children have looked at magnetic materials in Science.
9th November 2018
This week Year 3 have been working on column subtraction in Mathematics. They have been solving problems using column subtraction to find the answer. In Literacy the children have been writing imaginatively and describing how a volcano erupts. In Science the children investigated magnets and found out which materials were magnetic. As a class we also thought about what is the most destructive part of an eruption and we are looking forward to finding out more about volcanoes!
2nd November 2018
Year 3 have had a fantastic first week back.
We have had a very exciting discussion about our new topic 'Volcanoes!' We can't wait to learn about out new topic.